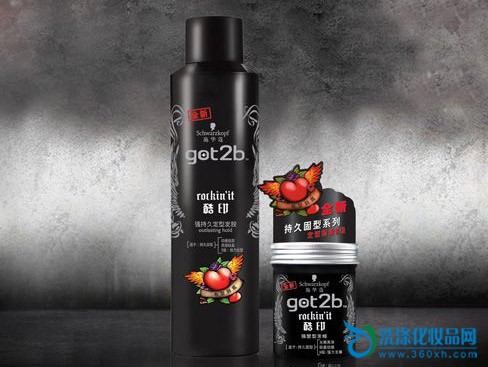 Schwarzkopf got2b cool printing style series
In the endless city, there are such a group of young people who wear avant-garde and hair style; they are unscrupulous and energetic; they like rock, graffiti, shoes, and like to interpret their understanding of life and faith with texture music; they choose to use individuality. Ways to declare their existence! They are happy to show the true and cold, but at the same time, unique and avant-garde hairstyles are indispensable!
Are you also one of them? If you say "Yes!", then tell you: Schwarzkopf got2b family has come with cool print series! The cool black packaging is embellished with bright colors, so you can't put it down. Super long-lasting styling ability, designed for you to be energetic. From now on, let each hair thread "rock" with Cool Print!
Schwarzkopf got2b cool printing style series
Schwarzkopf got2b cool printing style series is tailor-made for pure, energetic and stylish. You can choose strong long-lasting hair gel for hair styling, or strong plastic hair wax for hair styling, of course, you can also use your creative mix. The long-lasting solid system allows the hair to move freely, without burden or stickiness. Whether it is intense exercise or a rock party to HIGH, there is no need to worry about the embarrassing situation caused by hair style changes!
Rock is a kind of spirit, cool printing is a kind of attitude starting from the "head"!
Schwarzkopf got2b cool printing strong durable hair spray
Specification: 250ml
Suggested retail price: RMB69
Schwarzkopf got2b cool printing strong plastic hair wax
Specification: 100g
Suggested retail price: RMB59